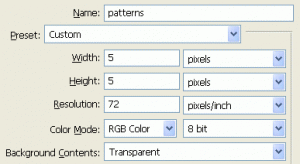 Introduction: In this tutorial I will explain how to create patters using adobe Photoshop.
Step1:
Create a new image according to the image below.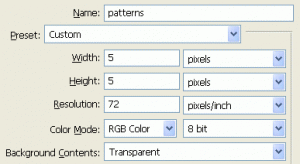 After you created your image click on View > Fit on Screen so you can see the patter your about to make.
Step2:
After you zoom into your work area click on the pencil tool. Set the brush size to 1 and change the color of your pencil to black. Leave the ends of the pattern blank, use the middle to draw your pattern. Play around with different pixel positions and see what you come up with. When you are finished with your design click on Edit > Define Pattern
Step3:
To apply the pattern to your images, after creating your image hold CTRL and click on the layer with the image to select it. As shown below.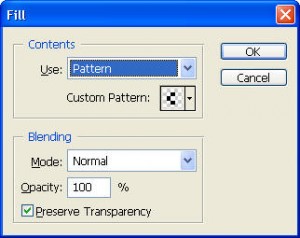 After selecting your image click on Edit > Fill and you will see the window below.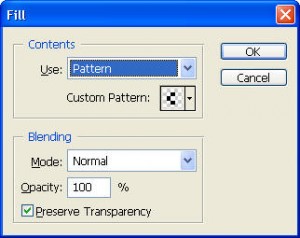 Click on custom pattern and select the pattern you want and click ok.
That's it.