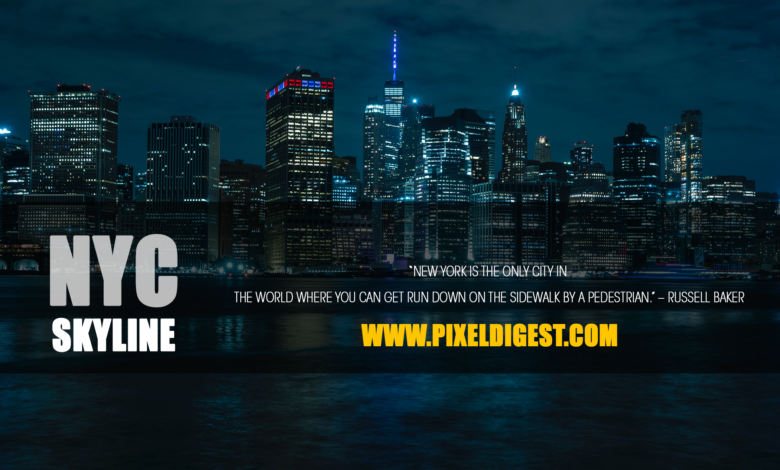 Photoshop has a similar timeline functionality as After Effects or Premiere. Follow along and learn how to animate your text to create the title example below.
Design the content according to your need. As depicted below, using photoshop, I created each item on its specific layer and oriented the text according to my need.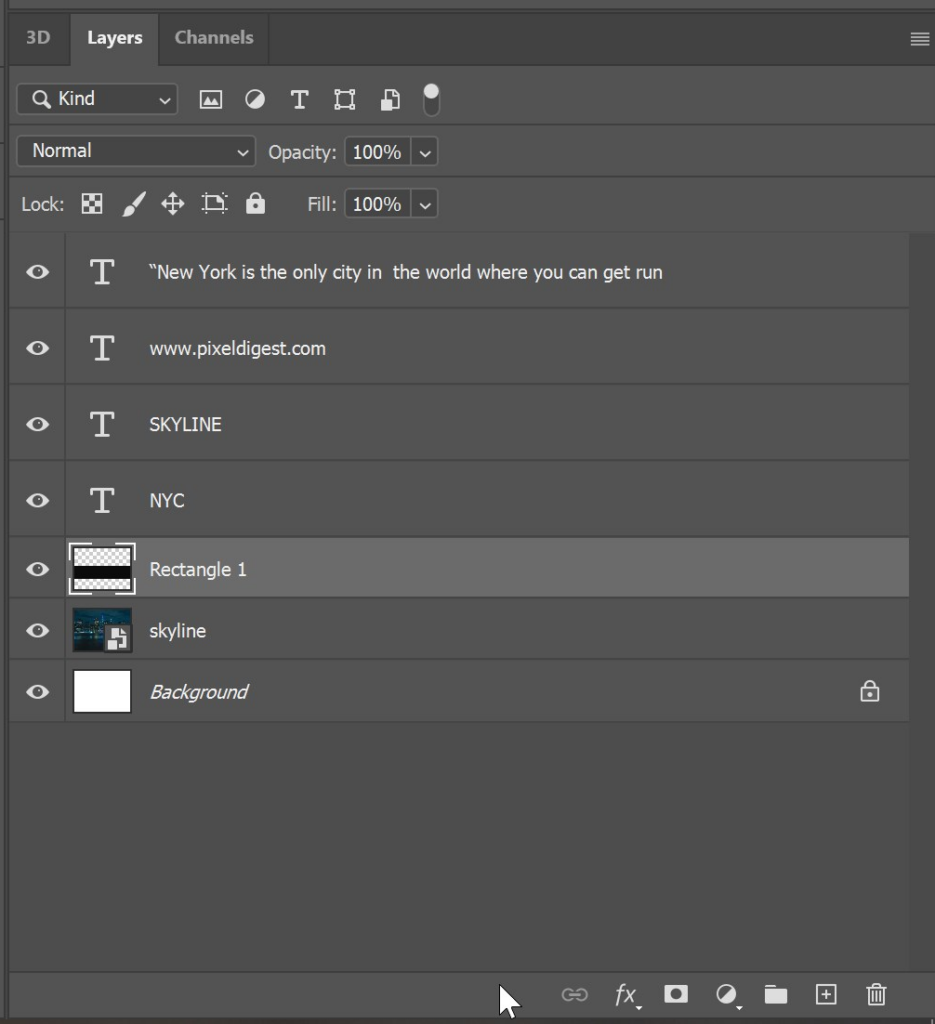 Below is my final layout. When the animation completes its process, below is the end of the timeline.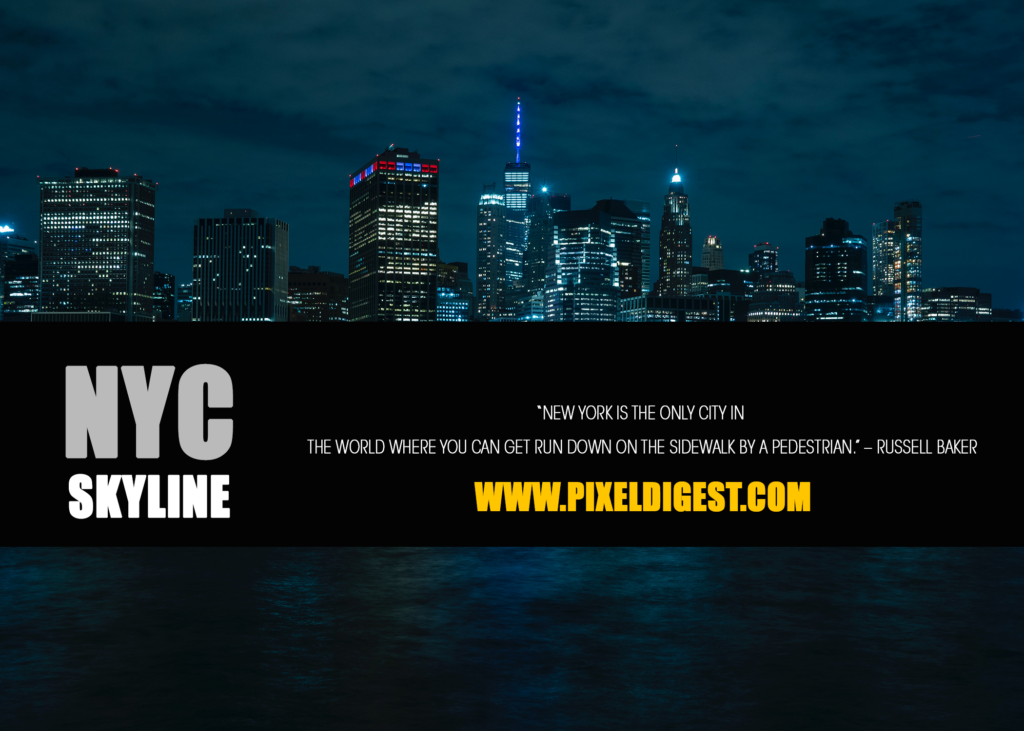 To open the timeline and create the animation, Click Window > Timeline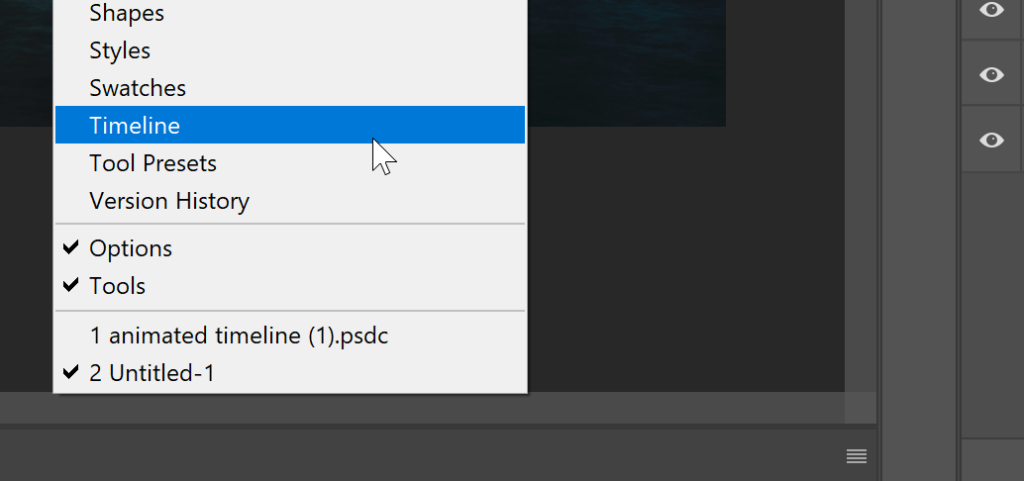 The Timeline window below will open, click on the dropdown menu and select create video timeline.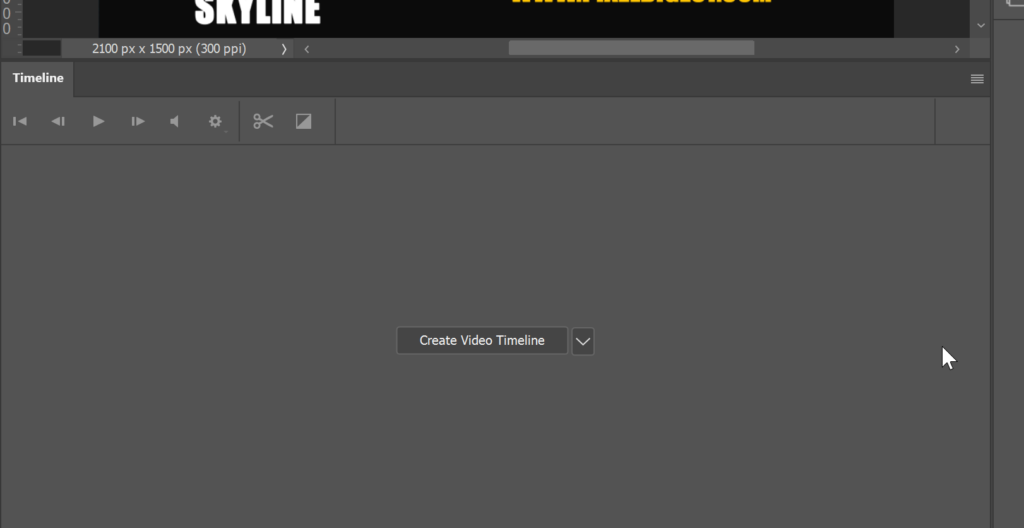 Clicking on the text will activate the option. Upon activation, the window will change, displaying a timeline for each layer.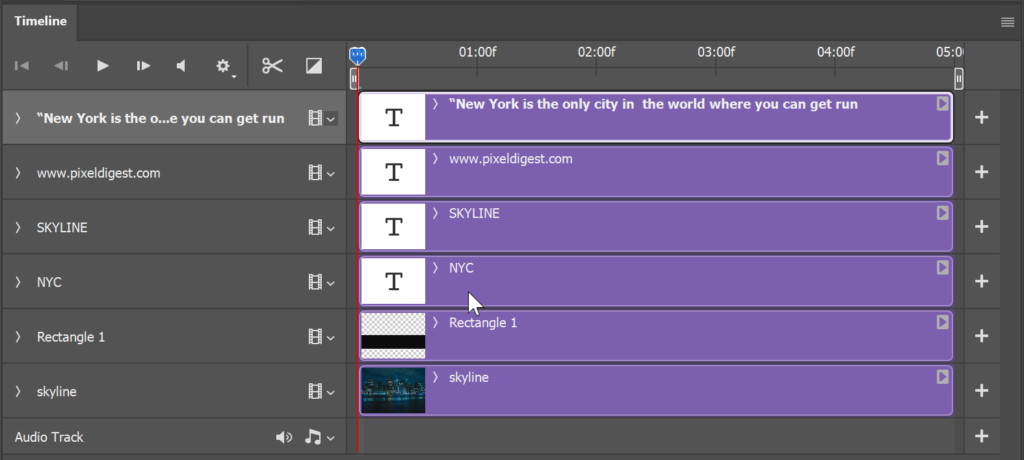 If you are familiar with After Effects or Premiere, the next process is simple to animate. First, let us animate the layer labeled "Rectangle 1" this is the black bar. The Rectangle will fade into frame from the bottom to the center of the image.
Click on the arrow next to the Rectangle 1 text to extend the layer displaying the options available.

With the layer extended, start at the beginning of the timeline and create two keyframes by clicking on the "Stopwatch" next to the Position and Opacity text.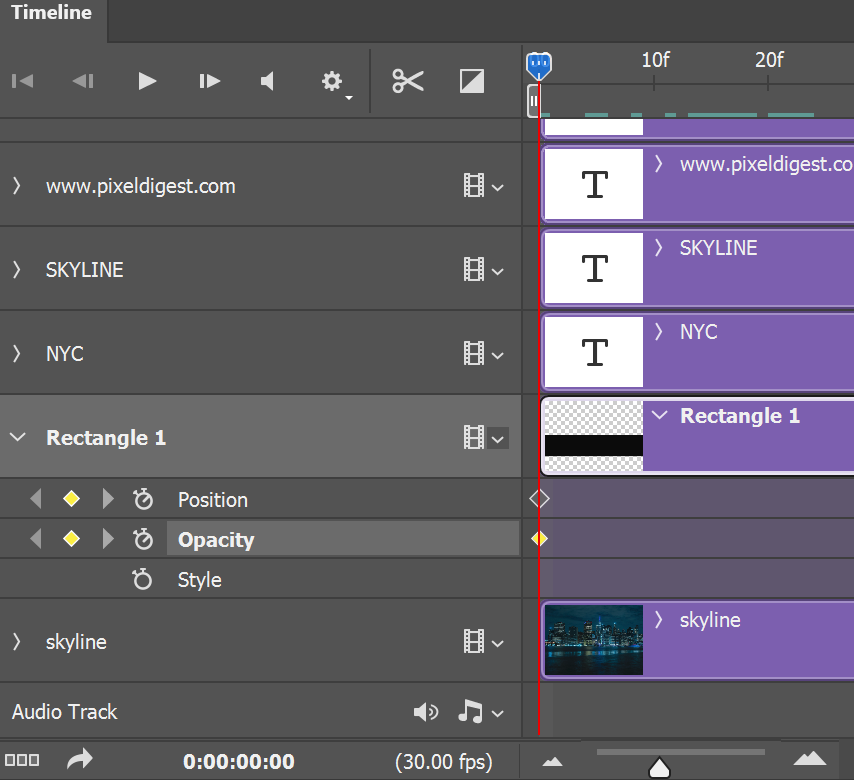 Move the timeline to 2 seconds and create two keyframes, Position, and Opacity.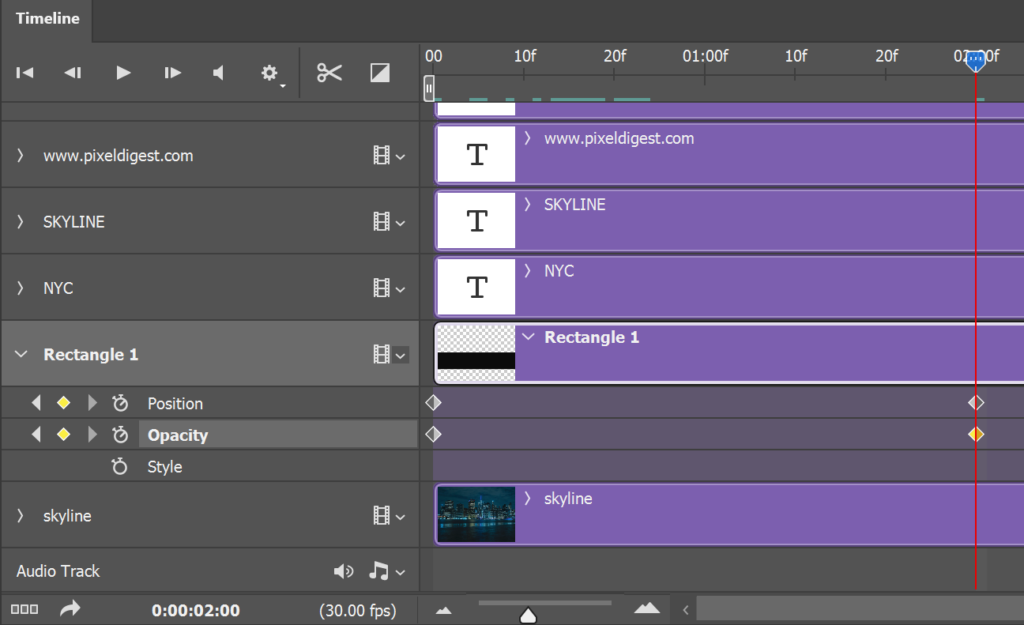 Click on the Opacity Option and move the timeline back to Zero minutes. We will animate the rectangle movement.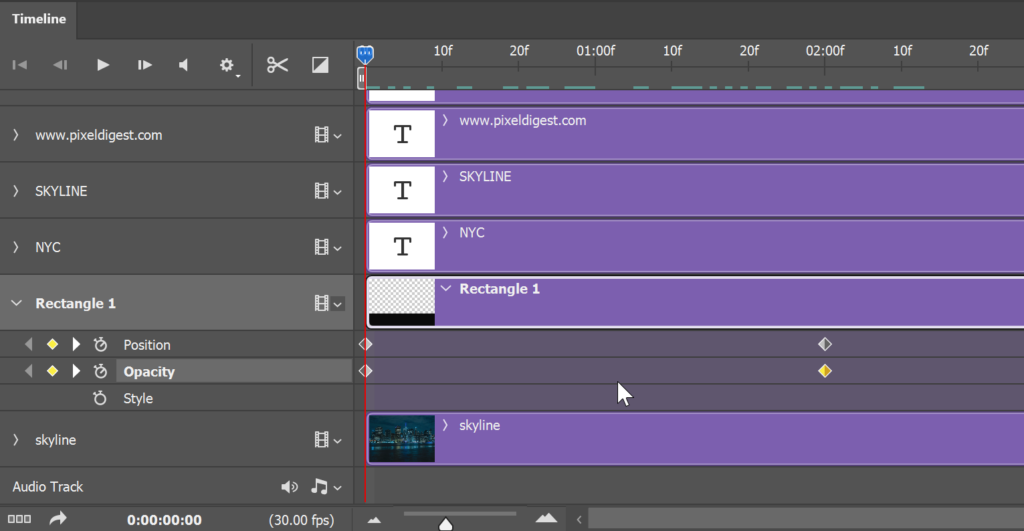 Click on the movement tool, select the rectangle 1 layer. While holding shift, drag the layer down out of the work area as illustrated below.
Change the Rectangle 1 Layer Opacity to 0 at keyframe 0 minutes. Changing the beginning of the time opacity to 0 and modifying the end enables a fading effect.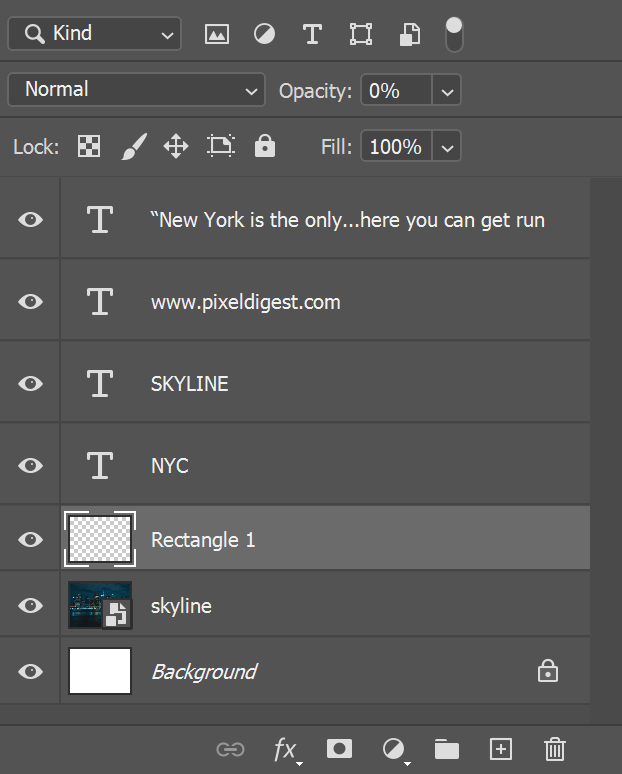 Move the Timeline to 2 seconds where the previous keyframes were created. Adjusting the Opacity to 66%.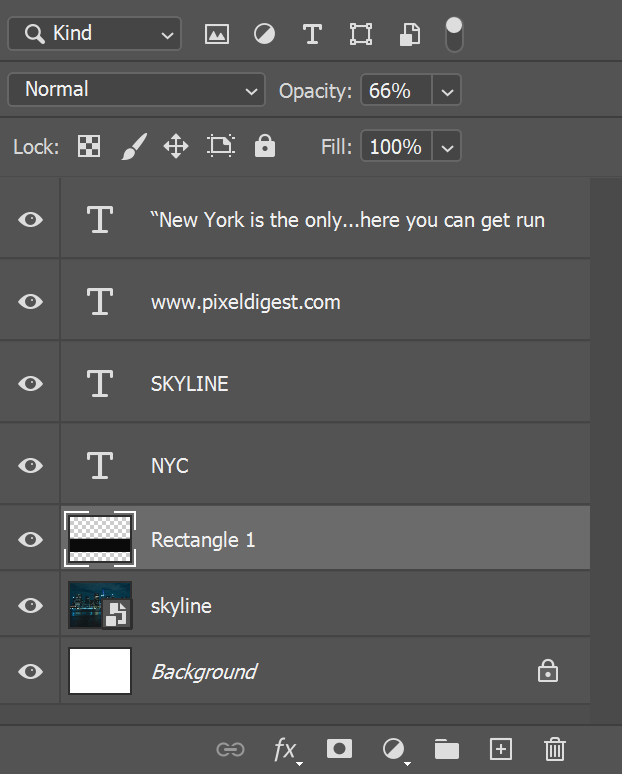 At the moment, your example should look like the video below.
At this point, the process is repetitive. The Quote in the video, this process will zoom the text in with a fading effect.
Click and drag the Quote layer 10f over. Create your timeframe start points. Move the keyframe over to 10 seconds create the end keyframe.

Move the keyframe to the start of the Quote layer. Click on the Perspective Chop Tool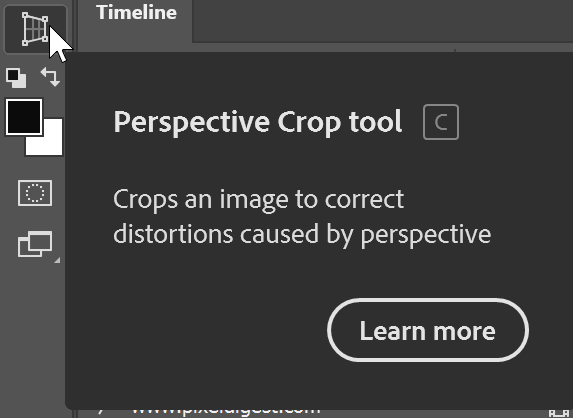 Click on the quote and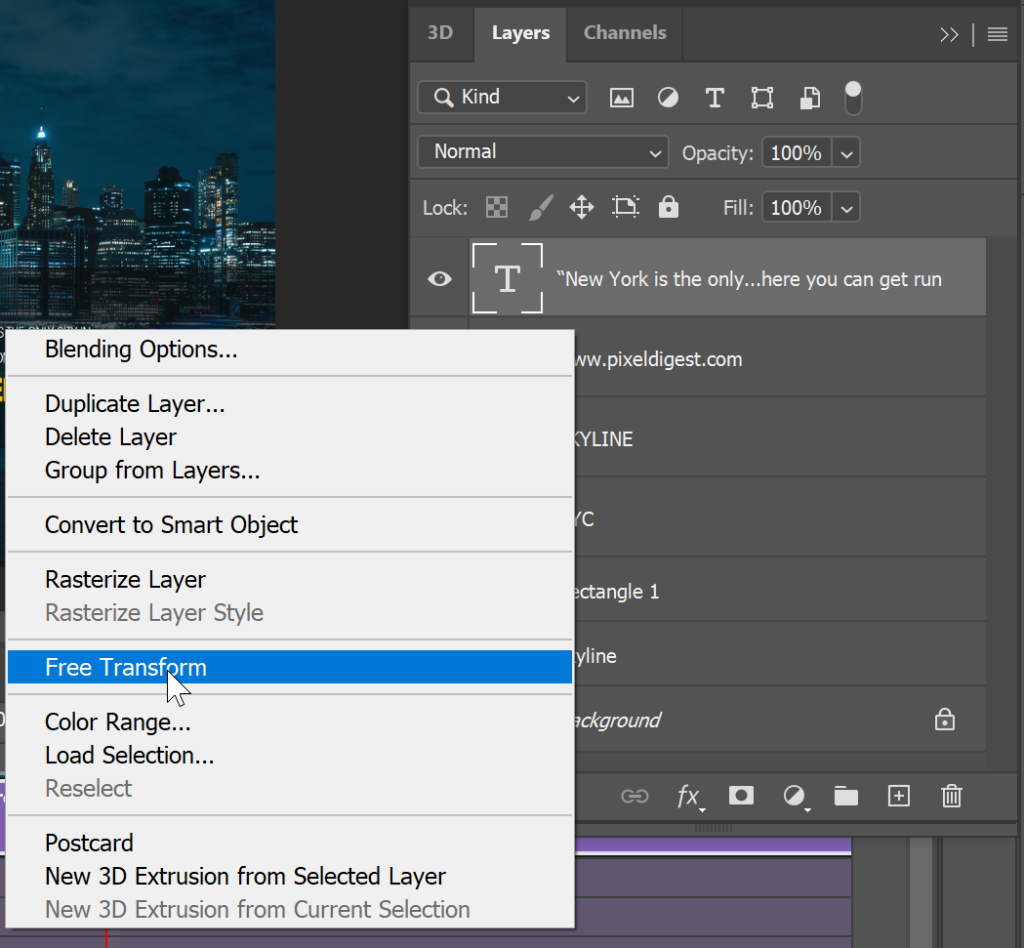 With the option selected, reduce the width (W) until the text vanishes.

Position the layers as shown below to replicate the effect.

With the layer position as depicted, you should have the effect below. To render the video, click File > Export >Render Video
Video Tutorial: