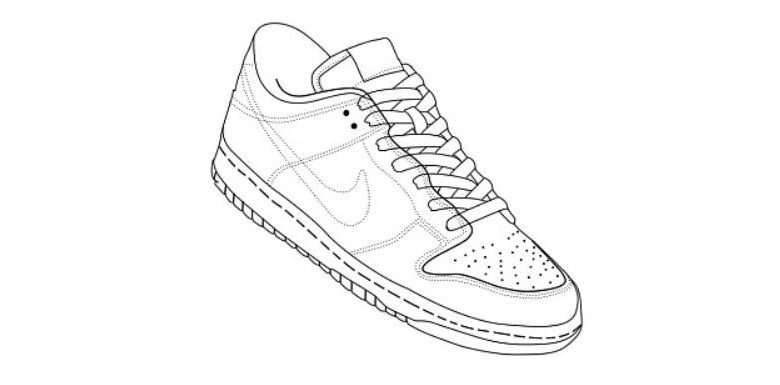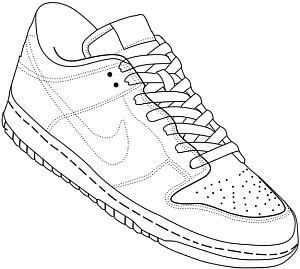 Introduction: In this tutorial, I will teach you how using Adobe Photoshop you can create a Nike shoe template. Using this technique you can create templates for any shoe. In this tutorial, I using the pen tool in different settings to create this template.
Part1: Getting Started
Click here to copy the original image of the Nike Shoes. Copy(right Click Copy) and paste(Ctrl+V) the image into photoshop.
With the image in photoshop, we can not set up photoshop and start tracing the shoe image. Click on the Brush tool and set the setting as shown below. Make sure the foreground color is Black, this will be the outline color.

Now click on the pen tool with the settings below.

Click on the Zoom Tool(Z) and zoom into the image as shown below.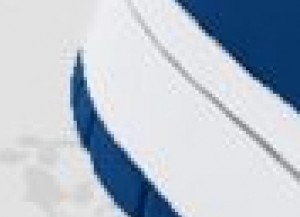 Now using the Pen Tool start tracing the shoe image. I started with the bottom of the shoe first. Zoom in as close as you can to trace it as perfectly as you can. Once you have the outline Right-click on the line using the Pen tool and you will see the option below. Remember to using different layers for each part. So in case you make a mistake, it can be fixed easily.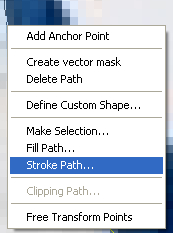 Click on Stroke Path, and select the Brush as shown below.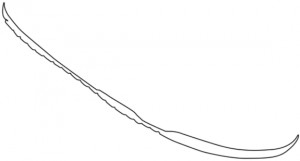 Hit ok, and this will apply color to the trace. Below you will see what i traced. You can hide the Shoe to view the vector lines better.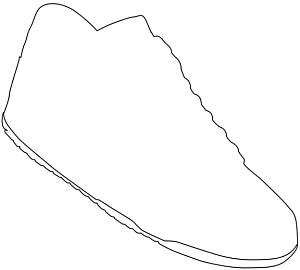 Click on the Brush tool, In the task bar you will see the brush Palette Icon click on it, and it will open the window below. Set the setting according to the image.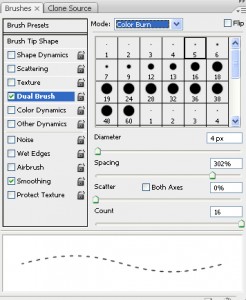 With that you will be able to create dotted lines. Click on the Pen tool and trace the stitches in the shoes as shown below.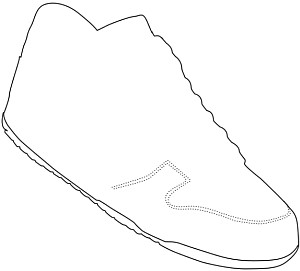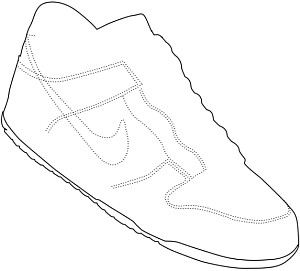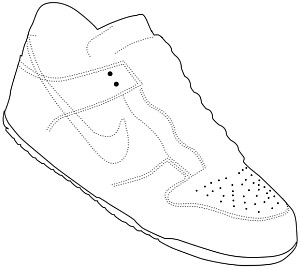 The Black dots are, black circles i created using the custom shape tool. Click on the Brush change the setting as shown below.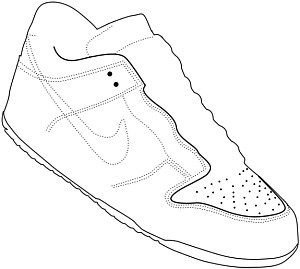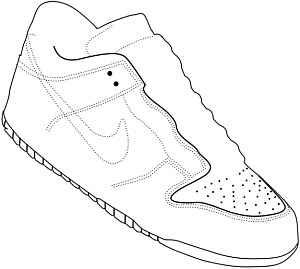 I traced the bottom of the shoes, using the brush at 3 pixel
Click on the brush and change the setting to the image below

Using this setting trace the bottom, and create the shoe color.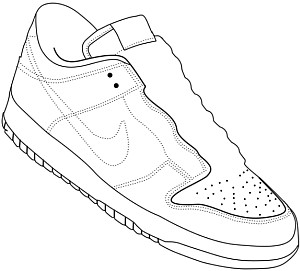 Using the same setting for the Brush, we can now trace the Shoe lease.
Change the brush to 3 pixel

Now we can draw the shoe sole stitching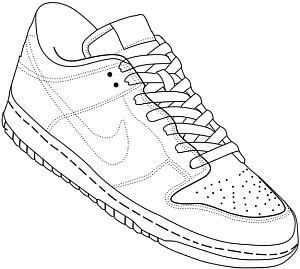 Finished:
Well that is it, hope it came out to what you expected. If you have any question or comment about this tutorial, feel free to post a message.