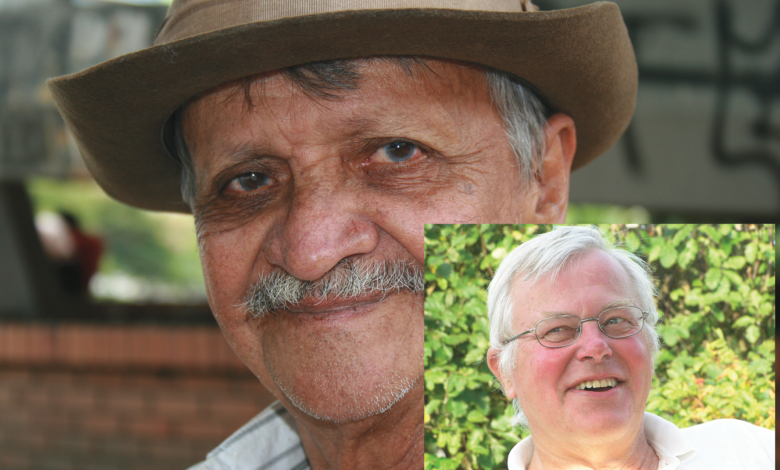 Adobe Photoshop CC 2021 Auto image matching:
Projects involve pulling multiple images into a design. The image saturation and exposure may differ. To correct this issue Photoshop CC provides an automatic feature to assist with correction. The "Match Color" option samples a source image and mimics the exposure and saturation to another image.
Match Color: Load and Resize Images
Load your images into photoshop, the pictures should be on their dedicated layers as depicted below. I resized the images to provide a better perspective.
Person 1 White Shirt
Person 2 Gray Hat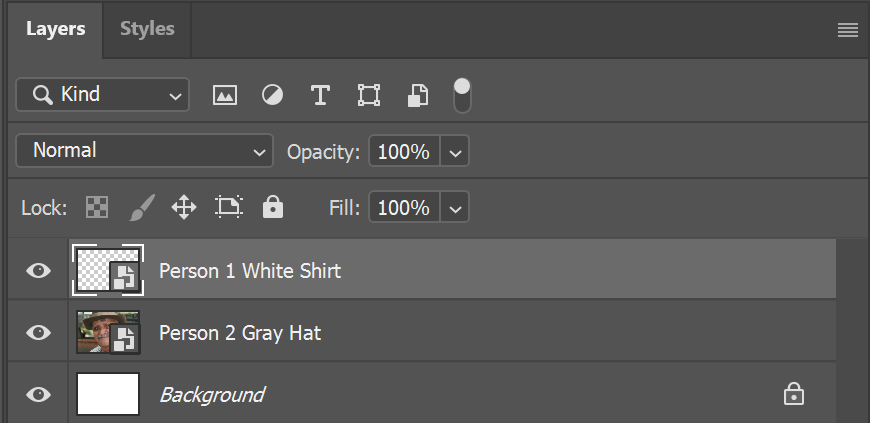 Match Color: Rasterize Layer
Rasterizing the layers enables the files to be modified. I found without this step the "Match Color" option remains grayed out. I rasterize the "Person 1 Image"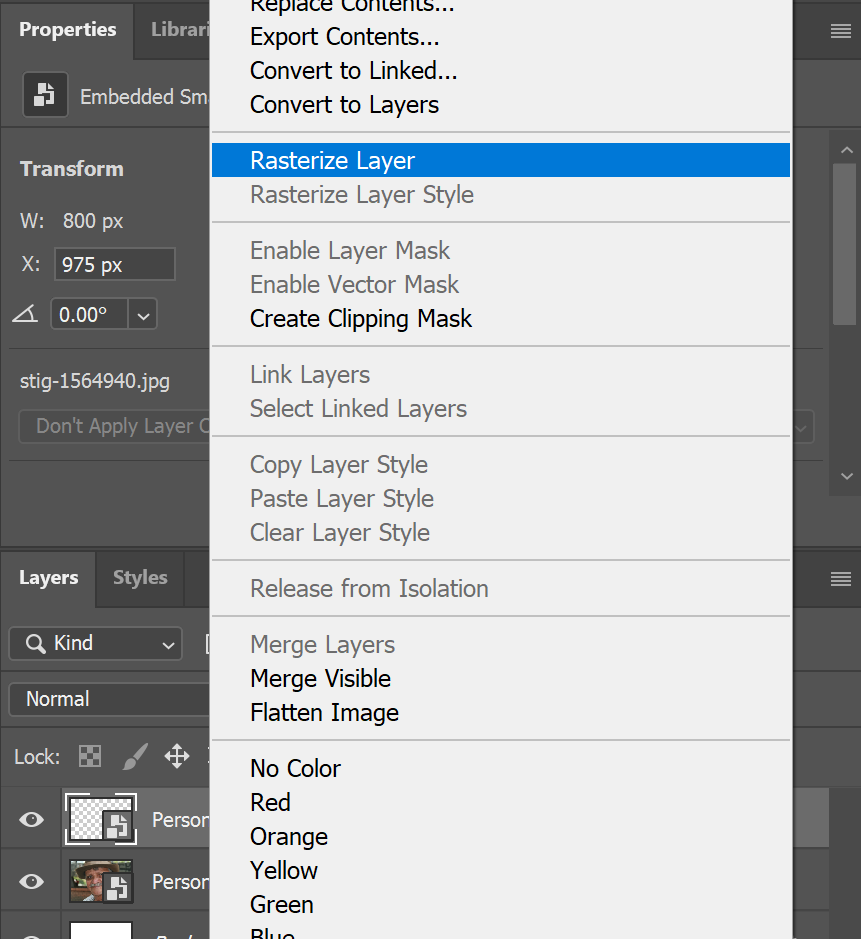 Match Color:
Select Image > Adjustments > Match Color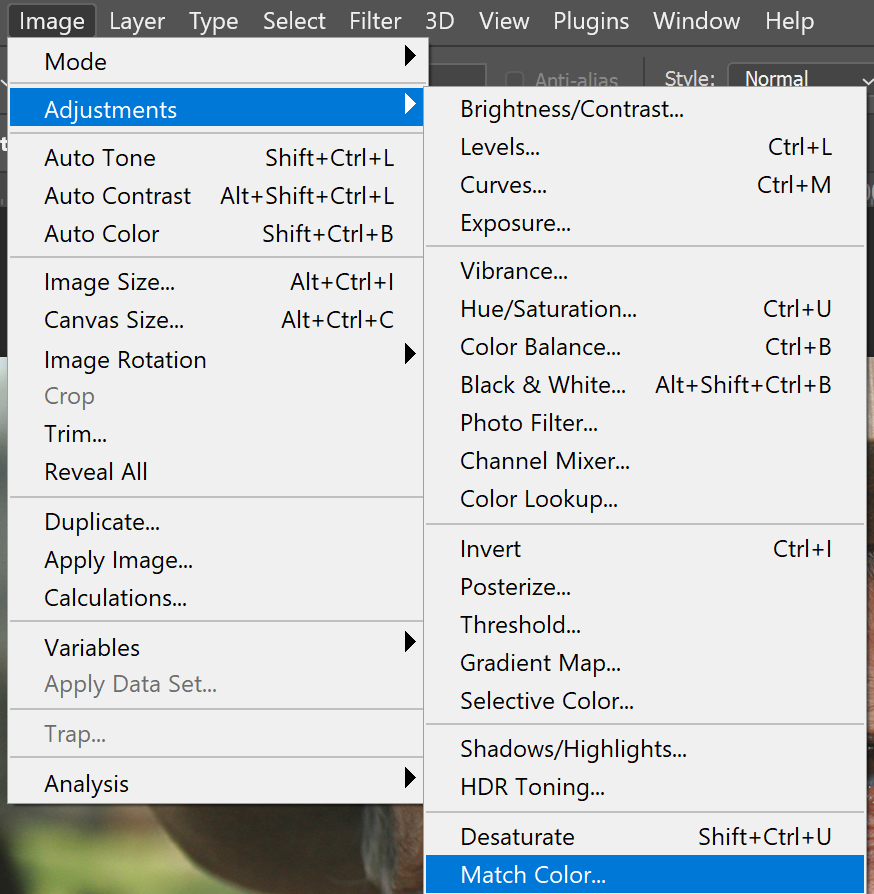 Match Color: Adjustments / Options
Apply the settings depicted below. The automatic options provide a path to follow. More precise adjustment used the Image Options, Luminance, Color Intensity, and Fade setting.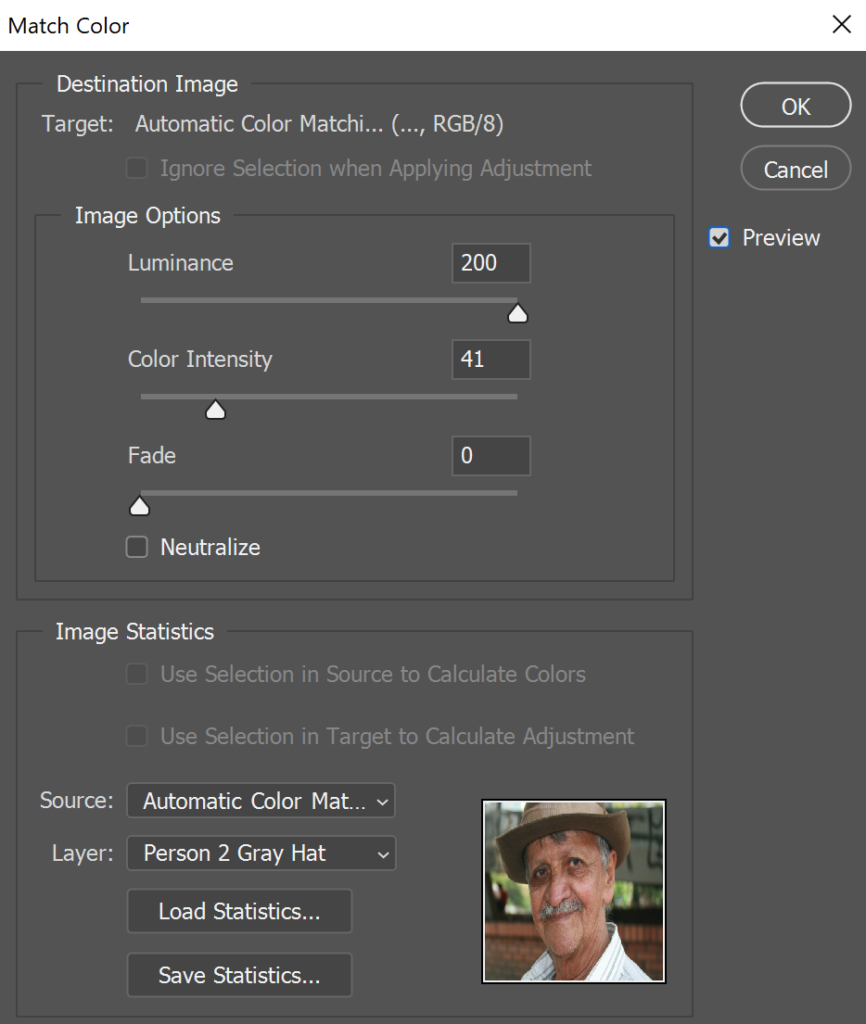 Source: Select the Name of the Photoshop File you are working on.
Layer: Select the main layer image you would like the other images to mimic.
Match Color: Final Image